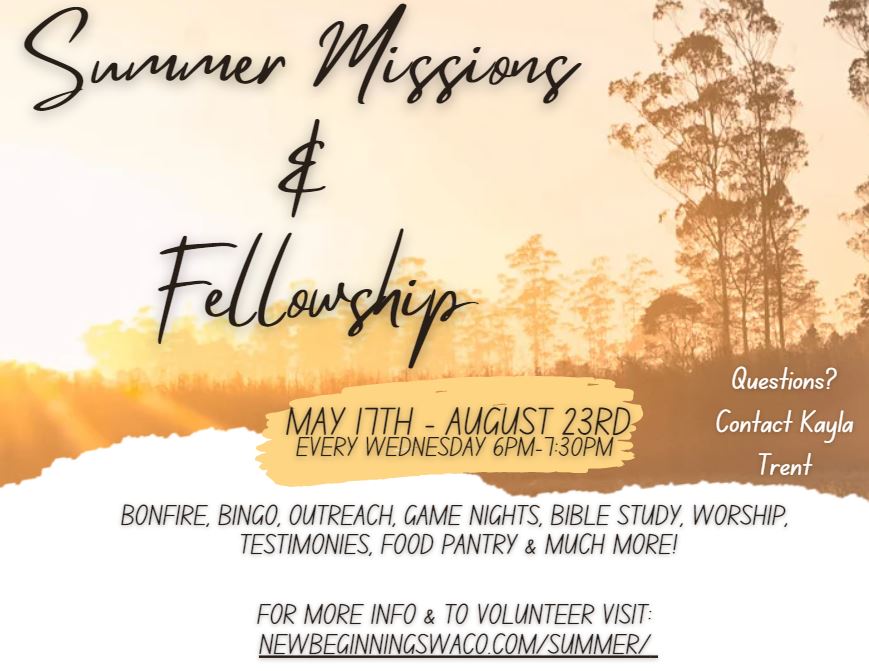 Countdown to our next event:
As our Wednesday Bible Study typically takes a break during the Summer, we will be focusing on something new and exciting!
May 17th - August 23rd: We will be reconnecting as a church through community outreach and enjoying the fellowships we all love. List of events will be updated regularly, you don't want to miss this!
We can use YOU somewhere for these events, a lot of small tasks are easier than one person on top of it all so don't forget to sign up to serve. Our community needs us and we need them, let's do this!
REMEMBER: Not ALL of our Summer activities are posted here so stay tuned to social media and Sunday morning slideshow for additional fun and fellowship!